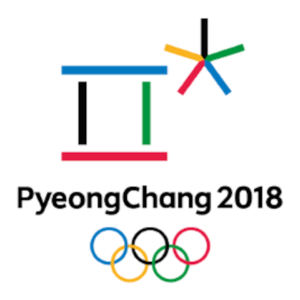 Are you reading this from your iPad watching the Olympics? Ditto over here. It's such a nice break from the political craziness that has taken over our televisions since last year's election isn't it?
Over the last six years, we've tackled many senior care content topics on our blog. (Yikes! It's hard to believe we passed the six-year mark already!) Our blog is packed with ideas on what to write about, how to write for the adult child, mistakes to avoid, and so much more.
This week we wanted to take time to talk about how you can go for gold of your own and make it to the top of the medals podium, aka the Google search engine results page. One best practice is to regularly create thoughtfully targeted pieces of senior living premium content.
What is premium content and what makes it so special?
Here's what every senior living marketing team member should know.
What Is Premium Senior Living Content?
Premium senior living content refers to content that tackles a topic more in-depth. Or a tool to help families in their search for senior living or with their preparations for moving. Sometimes it is content designed to help older adults stay active and healthy longer.
Premium content should be designed to educate. Something that is designed to be downloaded and read offline can keep your brand top of mind while also helping answer the family's question. Think about topics that you can write about that will be referred to over and over again, like a senior-friendly exercise guide or an e-book on nutrition and aging.
Gated Versus Non-Gated Senior Living Content
Sometimes premium content is offered up freely to website visitors who are looking for assisted living, memory care or respite care. In other words, it isn't "gated." You don't have to give up your name or email address to be able to download it.
It's usually best to use non-gated content during the Awareness stage of the family's senior living decision journey. That's the time they are starting to explore and learn, but might not be quite ready to share any of their personal information with you.
Non-gated senior living content also offers great SEO value to your senior living site. It's rich with key phrases and answers to questions seniors and their families have about senior housing. When you don't put that content behind a gate, you allow it to be crawled by Google's bots. That's the equivalent of an Olympic-size kale smoothie for Google bots to gobble up.
And then there is gated content.
If a family is further along in their senior living decision journey, you want to be able to start nurturing this lead. This is where gated content can help.
When you put a piece of premium, mid-to-bottom of the funnel content behind a "gate," you can ask the visitor for a name and an email address in exchange for downloading a pdf. Because the family lead is getting warmer, they might be more inclined to share that with you.
Then your sales team can start connecting via targeted emails.
Senior Living Premium Content
So, what are some examples of senior living premium content?
Ebooks and guides on topics such as making an informed decision, touring a senior living community, questions to ask on your journey, working together with siblings to care for a parent, how senior living improves quality of life, and options for financing care.
Checklists to assist with issues and concerns such as home safety, medication safety, what to ask on a tour, memory care basics, and how to downsize before a move
Comparison charts to make it easier to compare one community's benefits with another or how to compare pricing across each community
Let them see how senior living changes lives. Case study-style stories that shares families' personal journeys —how a move helped a senior's health improve because their nutritional needs were met or how an isolated senior is now active and engaged in life again—can do just that.
How SCCS Can Help You Create Premium Senior Living Content
At SCCS, we specialize in content for every step of the senior care decision journey. We can work with your team to create premium content that helps you work smarter, not harder. No more paying for leads from your own back yard!
If you don't have in-house design to add your branding to the premium piece, we can help you with that, too. Shoot us a note today to set up a time to talk!