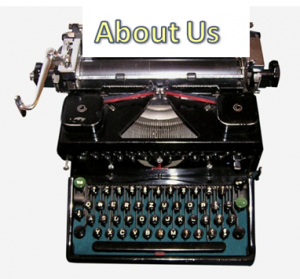 We are the senior care content specialists. Experienced, industry insiders.
Each of the SCS team members has worked in the senior care industry for many years. We know the struggles. We speak the language. This knowledge and hands-on experience help us to develop strategy and content that engages families at each point along the senior care decision journey.
Meet our Senior Living Content Writers, Editors & Crew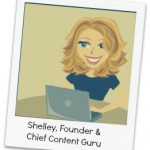 A senior care veteran and the founder of SCS, Shelley has always been a writer. All the way back to the two act plays she created and produced as a child, and forced invited her siblings to take part in on the porch of their childhood home.
Shelley's ability to develop engaging content strategies comes from a unique combination of experiences. She held senior level positions with two of the industry's largest providers before helping launch one of the top ranked online referral companies.

Shelley is  an SEO certified copywriter and a HubSpot Certified InBound Marketer. She has a liberal arts degree from Virginia's Mary Washington College and attended graduate school at The Johns Hopkins University's Carey Business School. She is currently finishing up a degree in Journalism/Digital Media at Harvard University. You can email her at: Shelley@TheSeniorCareSpecialists.com or follow her on Twitter: @ShelleyMLM.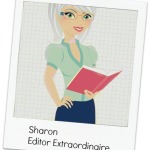 Sharon is a life-long avid reader. She serves as the "Grammar Police" for SCS. A skill she says she developed while attending Catholic school with the Sisters of St. Francis. (Her children tell us the skill was fine-tuned on them as they were growing up.) Sharon has over 30 years of senior level health care experience. She also has firsthand knowledge of the senior care decision journey. She was a caregiver for her mother, and helped to find assisted living care for a younger brother who lives with a Traumatic Brain Injury (TBI).
Sharon is a graduate of Spring Arbor University and is now working her way through the University of California Berkley's Professional  Editing program. She calls the Ann Arbor area home.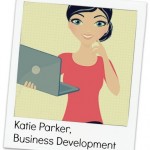 A Brown University graduate, Kate is a transplant to Ann Arbor from Washington, D.C. She is a marketing veteran in the senior care industry. Like the rest of the SCS team, has a passion for serving seniors. She has experience in independent and assisted living, as well as hospice. Kate's role is to explore and create opportunities and partnerships for SCS in the aging services industry. If you have an idea for a partnership or collaboration with us, feel free to contact Kate. You can reach her at: Kate@TheSeniorCareSpecialists.com.
Melanie is one of our writers who also has experience in editing. In addition to working in senior living, she has a background is in health and wellness. Her healthy lifestyle is a testament to that. A runner, biker and Pilates queen, she's a city girl raising her family in the Big Apple. Want to see an example of the Sandwich Generation in action? Mel's grandmother moved in with her family after her grandfather moved to a Memory Care assisted living last year. If you are looking for the best vegan restaurants or the most challenging routes to run in NYC, Mel's your gal!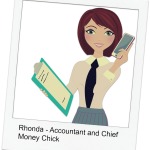 Rhonda is a newer and much needed member of our team. Her goal is to try to keep a team full of creative folks  on track with our financial goals. Not an easy task for a quickly expanding company. Rhonda has a degree in accounting as well as a J.D. from one of those impressive Michigan law schools. Like all of the SCS team members, she has first hand experience in senior care. She played an active role in caring for a grandfather with Alzheimer's disease and a grandmother who lived in senior living communities for more than a decade.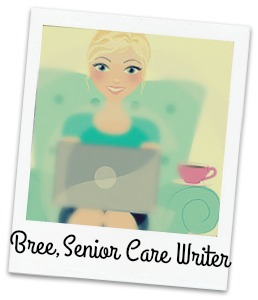 Bree is another one of our experienced senior care writers. She comes to us with an impressive list of credentials that includes teaching Writing Skills at the university level, writing, editing and social media. She also understands the world of senior care all too well. Like many of the people she writes for, Bree is a sandwich generation caregiver balancing the needs of her young children with those of her aging parents.
Hilaria comes to us with a writing and editing background in the private duty home care field. She's done everything from writing and editing for a national home care franchise to helping with community education to explain how home care helps seniors. We are psyched to have someone with her unique combination of skills! While the bulk of her experience is in the digital marketing field, she's also done on-air work in the Detroit area.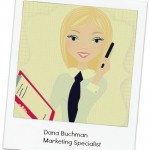 Dana is a multi-tasker who specializes in helping clients find ways to use the online content we create in offline ways. She is a graduate of NYU and a veteran in community relations for several large CCRC organizations. Our resident "fashionista", Dana calls the Washington, D.C. area home. She is married to an oncologist who is often called on to help interpret the many clinical studies we review for client articles. They have twin girls who easily outrun them most days…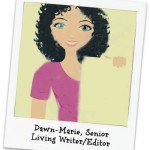 Dawn-Marie has been writing about elder care issues for almost twenty years now! (Since she was a baby herself, she claims.) Her hands-on experience working for a CCRC and a hospice company help bring an authentic voice to her senior living content. As a mom of four, you will most often find her in her mini-van running from soccer practice to gymnastics to visit her mother at a senior living community. Dawn-Marie is another classic example of the "Sandwich Generation" in action.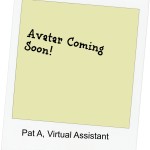 We're pleased as punch to have Pat join us as our Virtual Assistant. Pat is fortunate enough to call northern Michigan home. She has played a variety of roles in marketing agencies before pitching in to help us. Most recently, she helped with the start up of an ad agency in central Ohio. On our team, she works with WordPress projects and social media.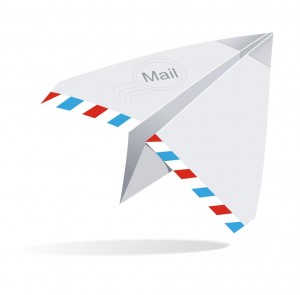 We love to hear from friends and colleagues in the senior care industry!
If you have an idea, question or comment let us know by using our nifty Contact Form.
 Our Nifty Accreditations