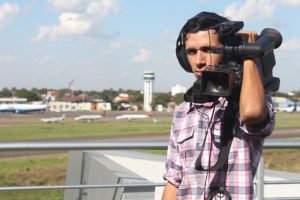 If you are one of our clients or a regular reader of our blog, you know we are always preaching this… senior living content is an asset. Not just a one-hit wonder.
Your blog articles can have so much more life and use beyond your blog.
We have several clients who do a great job turning an article or two we write for them each month in to a news release.
News releases that are published sometimes word-for-word by their small town newspapers. And picked up by local TV stations.
We know our target audiences —both the senior and their adult children — still read those community papers and watch the local news.
How can you turn your senior living content in to a news release that assignment editors will actually use?
Here's the skinny on what helps make your news release less annoying more appealing to uber busy assignment editors:
Pick one of your blog articles that lends itself to something timely for the media to discuss or an interesting story. For example, if you are talking about dehydration and seniors, add a quote from your medical director or regional nurse. (Someone that would be willing to be interviewed on-air if a television station picks the story up.)
Create a catchy headline but make it solid. Don't exaggerate or use "alternative facts" to make the headline more enticing. Just the real facts.
Make sure to cover what journalists refer to as the 5 W's: who, what, where, when and why.
Include a method of contact where the assignment editor can reach a live person who understands the content of your news release. Someone who can answer 24/7 questions. Make it two people if you have to. Assignment editors work crazy hours and you never know when they might need a story to fill a spot.
Think like a reporter not a senior living sales person. This means you have to structure your news release in a style similar to what a reporter uses. Journalism professors call it an inverted pyramid model. After your catchy headline, next up is the most important information. Written clearly and concisely.
If you are one of our existing clients and would like to have us create a news release for you when we write your monthly blog articles, you know how to find us!
For prospective clients, send us a note! We have a wait list for our blog services and we will be happy to add you to it. Because we continue to add quality senior living content writers to our team, our waiting list sometimes moves pretty quickly… but you gotta be on it!
Related Articles:
Creating a Journalist Friendly Senior Care Newsroom