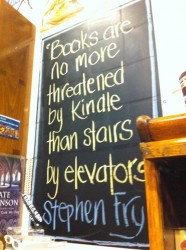 We have been asked alot lately if – given we are digital fanatics – we still read "real" books. Especially real books about digital topics. YES! Of course we do. We are writers and creators. Getting our hands on a book, especially when we have a highlighter in hand, recharges our creative energies. Yep, you can highlight on an eReader. No doubt about it. But it isn't the same as curling up in a cozy chair with a hard copy of a book in hand when you need new perspective.
One of my personal projects this month is setting up our reading nook. We are fortunate enough to work in a historic old home. High ceilings. Wood floors. Inspiration abounds! Carving out a corner to go to for even 15 minutes during the crazy days is a must for us.
So what content related books will you find on the shelf in the office of The Senior Care Specialists? 
Here is a quick run down of our personal favorites:
Content Rules: How to Create Killer Blogs, Podcasts, Videos, Ebooks, Webinars (and More) That Engage Customers and Ignite Your Business by Ann Handley & C.C. Chapman
Get Content Get Customers: Turn Prospects in to Buyers with Content Marketing by Joe Pulizzi
Permission Marketing by Seth Godin
Groundswell by Charlene Li & Josh Bernoff
InBound Marketing Using Google, Social Media & Blogs by Brian Halligan, Dharmesh Shah & David Meerman Scott
Optimize: How to Attract and Engage More Customers by Integrating SEO, Social Media and Content Marketing by Lee Odden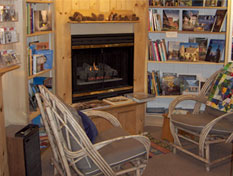 We are trying to create a warm and inviting nook. Much like some of our favorite independent bookstores offer. Like McLean & Eakin in Petoskey or Between the Covers in Harbor Springs (Northern Michigan). Writers going back to Ernest Hemingway have found inspiration around there.
So once our reading nook (and yes, we need a real name for our nook) looks less like this and more like this: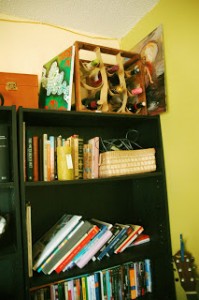 We will be happy to share our own photos with you!
Did we miss any of your favorite content books? Maybe we should adopt a system of our own for sharing. One similar to Kate Appleton's photo from a local library. And yes…we still go to libraries, too. For now, please share your favorites in our comments below.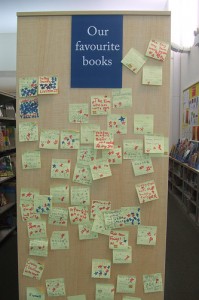 As always, we would love to help you create unique and relevant content for your senior related business. Drop us a note to let us know how we can help! Or email us directly at: info@TheSeniorCareSpecialists.com.