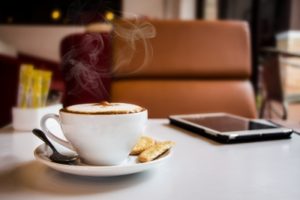 Are you still hoping voice search will go away? I have to admit, I've always found it more aggravating than helpful. I was convinced there would never be a need for voice-search friendly content in senior living. But, I was wrong.
Siri and I have always had a tumultuous relationship. I get frustrated when she doesn't do what I ask and curse at her. She responds in a pained tone that "she didn't deserve that." Then I realize I'm fighting with my phone and snap out of it.
But Alexa moved in to our house recently and I can see where she might add real value to our hectic days. (And I try to overlook the fact that she responds to the male voices in our family more quickly than to us chicks.) I shout commands and questions at her when I have my hands full or I'm too busy/lazy to look things up. Quick questions I want answers to.
Word is, Google Home can answer many more questions than Alexa.
How does that translate to voice search content in senior living, you might be asking?
Glad you asked…
Quick Questions for Voice-Search Friendly Assisted Living Content
Google says that 20% of mobile queries in 216 were done using voice search. Experts say that number could climb to as high as 50% by 2020. Yep…two short years away.
Granted, much of the content seniors and families are searching for is too complex to be shouted over a voice search. But those initial, quick questions aren't.
Your challenge is to create a list of those quick questions family caregivers ask first… like "what is assisted living?" or "what is the difference between assisted living and a nursing home?" and one we know families are almost always concerned about "how much does assisted living cost?"
Once you create your list, audit your site to make sure you have voice-search friendly content that answers those questions. If you don't, December is a great time to add it. Just in time for the January inquiry rush you know is coming…

Shoot us a note if you have questions or need a little help getting started!